Recommended Fishing Kit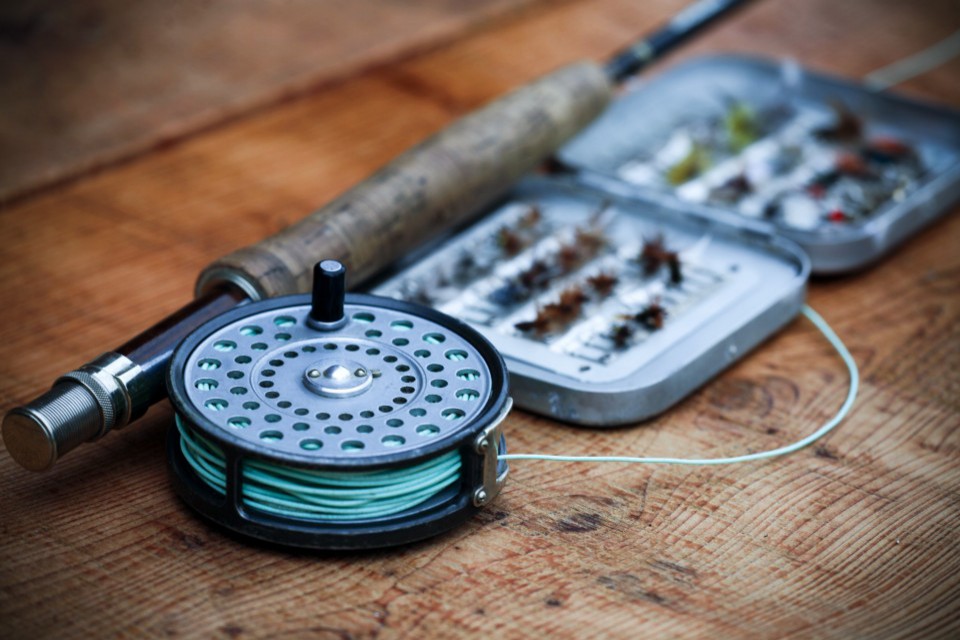 A selection of flies and leaders are available to purchase at the Fishing HQ, adjacent to the Farm Shop.
Rods:
For the Main River and the Lakes, a 9 foot rod for a 5 or 6 weight line will be ideal, for the Carrier Beats such as 16, a lighter rod rated for a 3 or 4 weight is fine.
Leaders:
Clear mono leaders, 9 feet long with a Tippet of 4lb will be adequate for the majority of Trout, in the Mayfly you can step up to 5 or 6lb.
Flies:
Everything from Gray Wulffs on a size 10 to tiny Midges and Reed Smuts on 18's or 20's. Traditional Chalkstream flies all have their day, Tups Indispensible, Greenwells Glory and of course the Leckford Professor will catch Trout as well now as when they were invented.
The newer patterns are being used more frequently and catch a lot of fish on the right day. CdC and Klinkhammers especially in Claret or Black are good year on year as are Red or Yellow Humpies, especially for Rainbow Trout after the Mayfly. If I had to choose one fly for the whole season it would be a Parachute Adams in a size 14.
The Lakes also have good hatches of fly and can be caught on the Dry most days of the season, Damsel Nymphs and Buzzers are favourites if they are not rising.