About Leckford Fishing
Ernie Mott, Headkeeper 1945-69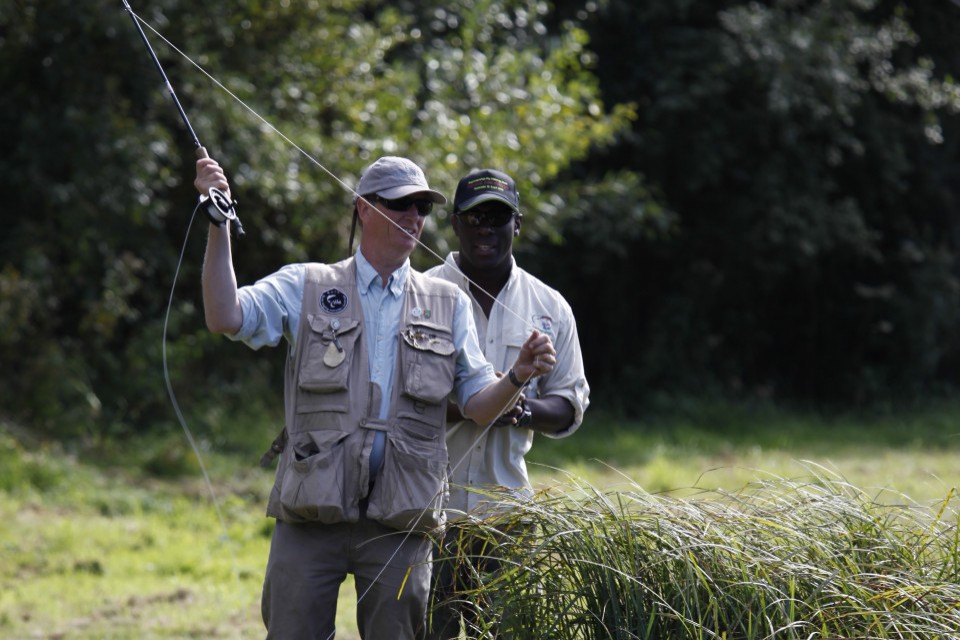 Tuition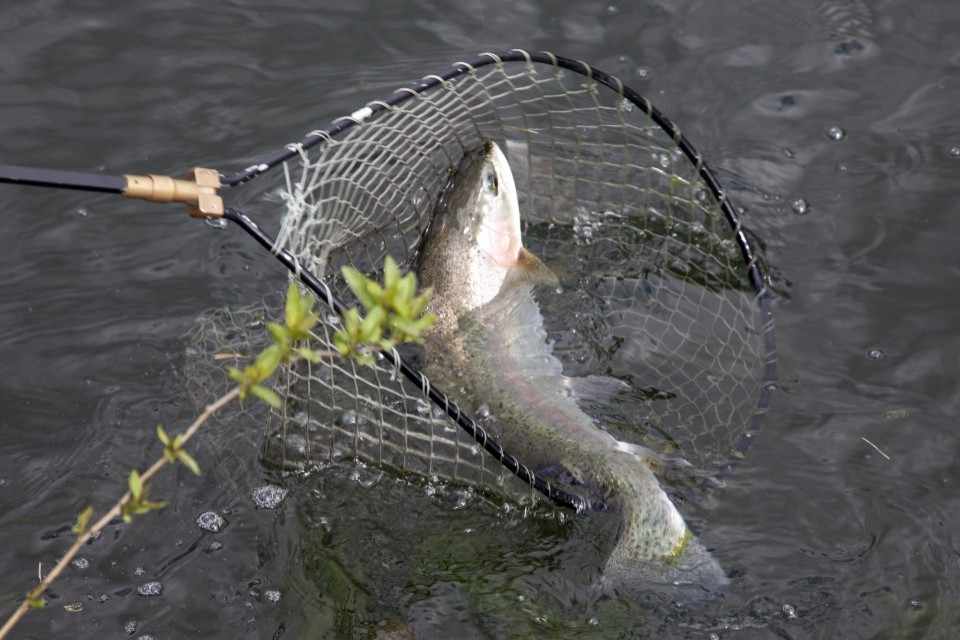 Gotcha!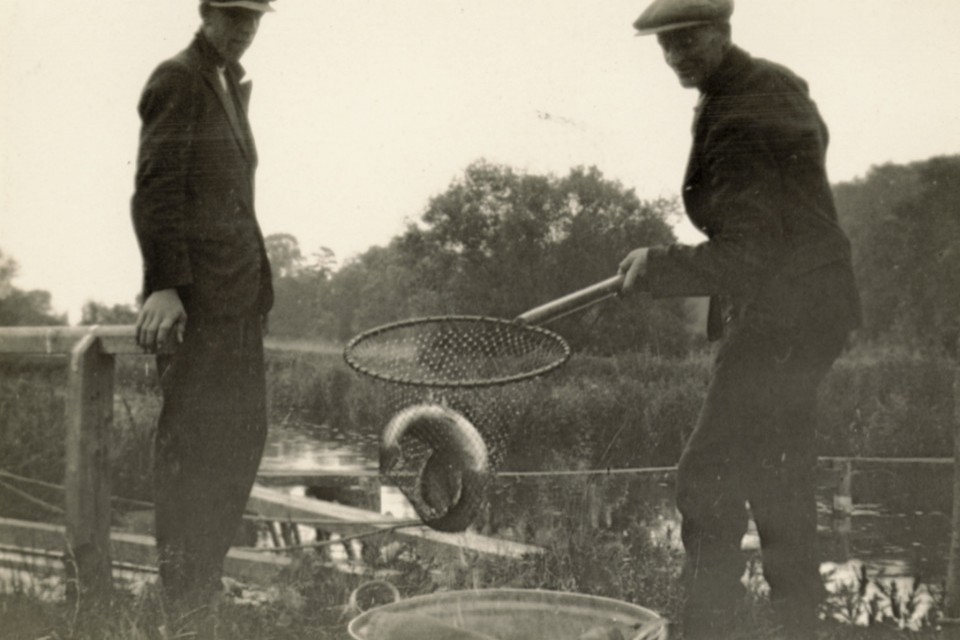 Eel catching
The Longstock Fishing Club was based in the village of Longstock in 1809, its members dissolved the club in 1827 when they lost the fishing rights and joined the newly formed Houghton Club in Stockbridge.
The River travels through almost one thousand acres of Water Meadows, which provide a sanctuary for a wide variety of plants and animals. Fishing at Leckford is a truly special experience, a chance to fish the famous River Test surrounded by the unique Chalkstream habitat. Sit quietly on a bench watching for a Trout to rise and you have every chance of seeing Kingfishers, Watervoles and maybe a Hobby catching insects. It is often said that " there is more to fishing than catching fish" and never has this been more true than at Leckford.
Testside and Longstock Park Lakes
Testside Lakes were formerly the home of Spedan Lewis' collection of ornamental wildfowl. The site was developed in 1997 to become a premier Stillwater Trout Fishery. Stocked with Estate reared Rainbow and Brown Trout it is open for fly fishing year round (weather permitting)
Longstock Park Lake has been created from a ancient Peat Digging that is part of the River Test SSSI. It offers Fly Fishing for Brown and Rainbow Trout in a secluded and unspoilt part of the Hampshire countryside.
Both Lakes have fully equipped Lodges, with kitchen and toilet facilities. The number of anglers per day is strictly limited to provide the ideal venue in which to relax and enjoy the sport.